Everything we do in life has a WHY.
WHY's don't just happen over night. They percolate like a good coffee! My latest books, A Girl's Guide to Puberty and A Guy's Guide to Puberty, are projects that have been in development for many, many years. They have been waiting patiently for the right time to surface, and this year just felt right. I wanted to take this opportunity to share my WHY, because many may not make the connection if looking at the books independently of knowing my career and history.
I was a classroom teacher for four years. Long enough to recognise I had a passion to support young people in their toughest times. So, I left teaching and formed a charity – Youth Excel. In the early days, worked a lot with teenagers who had disengaged from education and lacked strong support structures. The trauma they carried predominately surfaced in body shame, hatred and abuse. I found myself surrounded by eating disorders, self-harm and reckless sexual choices. My 24-year-old heart would break to see the absence of safety around young lives.
My work moved from alternative learning to high schools. Throughout the next 20 years I spoke about sexual health, identity development and relationships. I ran a lot of small group programs for girls who were on the edge of dropping out of school. Cases of abuse seemed to find me. Day after day I found myself mentoring girls develop boundaries, communicate with trusted adults and value their bodies and minds. As things continued to grow, I established The Youth Excel Centre – a psychology clinic where I employed other professionals to help carry the load.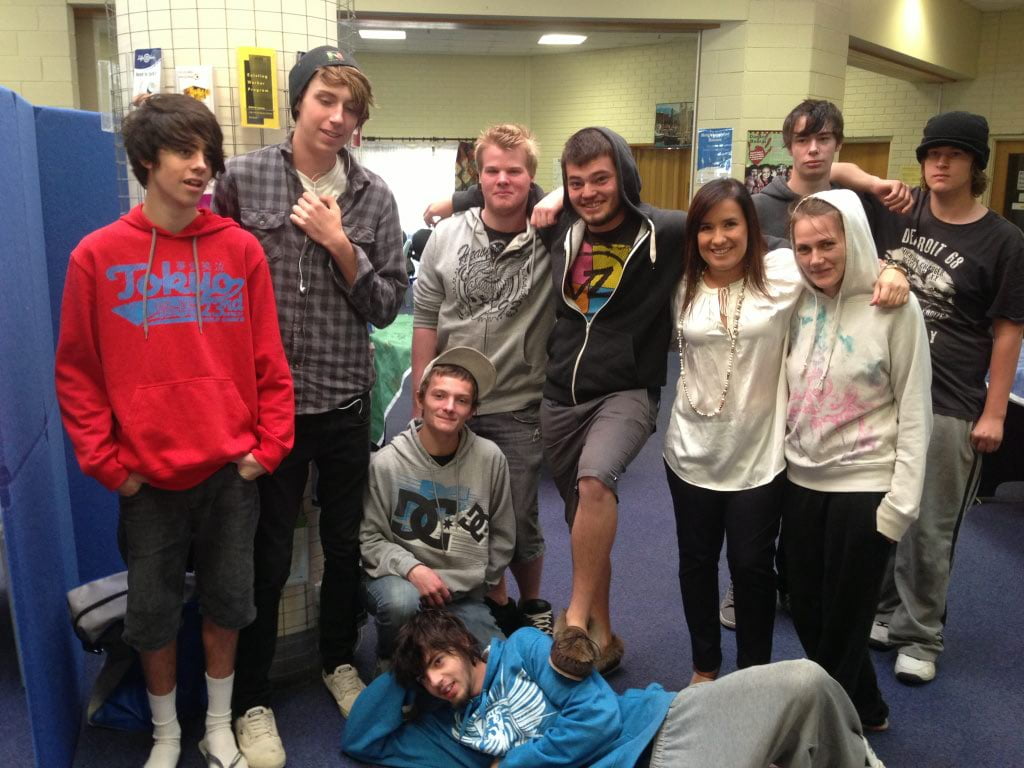 Over the past ten years my work has expanded to include tweens. The 'big' issues typically saved for the teenage years have begun to surface at worryingly younger ages, so more and more primary schools have contacted me for support. Talking to primary school principals has definitely opened my eyes to the issues our little ones are facing. I can say that, one the whole, schools are CONCERNED for this generation of kids and desperately want to help them navigate technology, anxiety and relationships.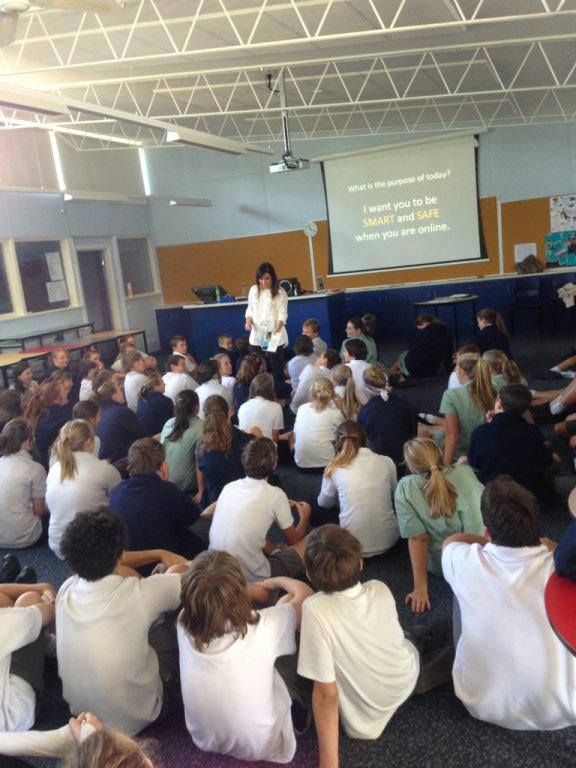 I have had many very important conversations with tweens AFTER talking about to them about PUBERTY. I would have personally never thought that talking about body parts and body changes (things that are SO BASIC in my eyes), could bring such deep issues to the surface, but they did. I guess these conversations allow you into a space which is sacred, and unearths issues which may not otherwise be seen.
I'd like to share just a few conversations from this year:
I was presenting to a Year 5 class about online safety. One of the girls began to cry throughout my presentation. She was an uneducated little one, trying to use TikTok like her big sister. A man had sent her 8 images of his naked body over 6 weeks, and her to return some photos.
I received an email from a mum after a group session with Year 6 students. To her absolute horror and sorrow, her daughter had come home to tell her that a family member had not treated her body the way he should. She finally had the words to express her pain.
I spent time with a Year 5 girl who had self-harmed because her friendships weren't going well. She wanted to "take it out on herself." It has hard to comprehend how someone so little could be cutting herself.
I had a Year 5 boy speak to met about feeling addicted to pornography (those were his words) after one of my presentations. He hadn't felt comfortable speaking to anyone else about.
When I get calls from primary principals about tweens accessing pornography, or sexting, or self-harming, it always brings back strong memories for me. I know WHERE these things can progress if kids don't have guardrails around them. I also know that tough conversations are hard to have WITHOUT good foundations. That's where these books can make a difference – at the very beginning.
PREVENTION has to be the best way forward. Prevention that comes in the form of safe relationships and solid education. I desperately want all our tweens to transition into adolescence wiser and safer, and surrounded by trusted adults. They deserve that. The more equipped our kids are to understand, look after and even cherish their bodies the better.
We don't know what experiences will cross our kids' paths as they move in the teenage years. The transition to high school is a big one for our kids. Internal and external changes come like an avalanche towards our kids. Who knows how simple information about puberty may serve as a platform for other critical conversations in the years to come?
So, here they are – A Girls' Guide to Puberty and A Guy's Guide to Puberty. I hope you enjoy them. Fun, age appropriate, user friendly language and adorable images. I've literally scripted my puberty talk into a book (including my best stories and jokes so I hope you get a laugh out of the comics).
RECOMMENDED READING: You might like A Girl's Guide to Puberty and A Guy's Guide to Puberty.