An unexpected shift in friendships. A sudden end to a romance. Poor results in an exam that was meant to be easy. A family breakdown. Not being picked for a sports team. I know you could add to this list. These are only some of the experiences that can bring a sense of disappointment around our teens and tweens.
Disappointments fill the painful gap between expectations and reality. It is what we feel when a hope is not fulfilled. In my life, disappointments have often lovingly whispered truths about who I am becoming or which path to next take. They have guided me as I have been willing to sit with them. That's now easy for me to recognise. Hindsight is a wonderful thing! The correlation between pain and growth is one kids may not yet fully recognise.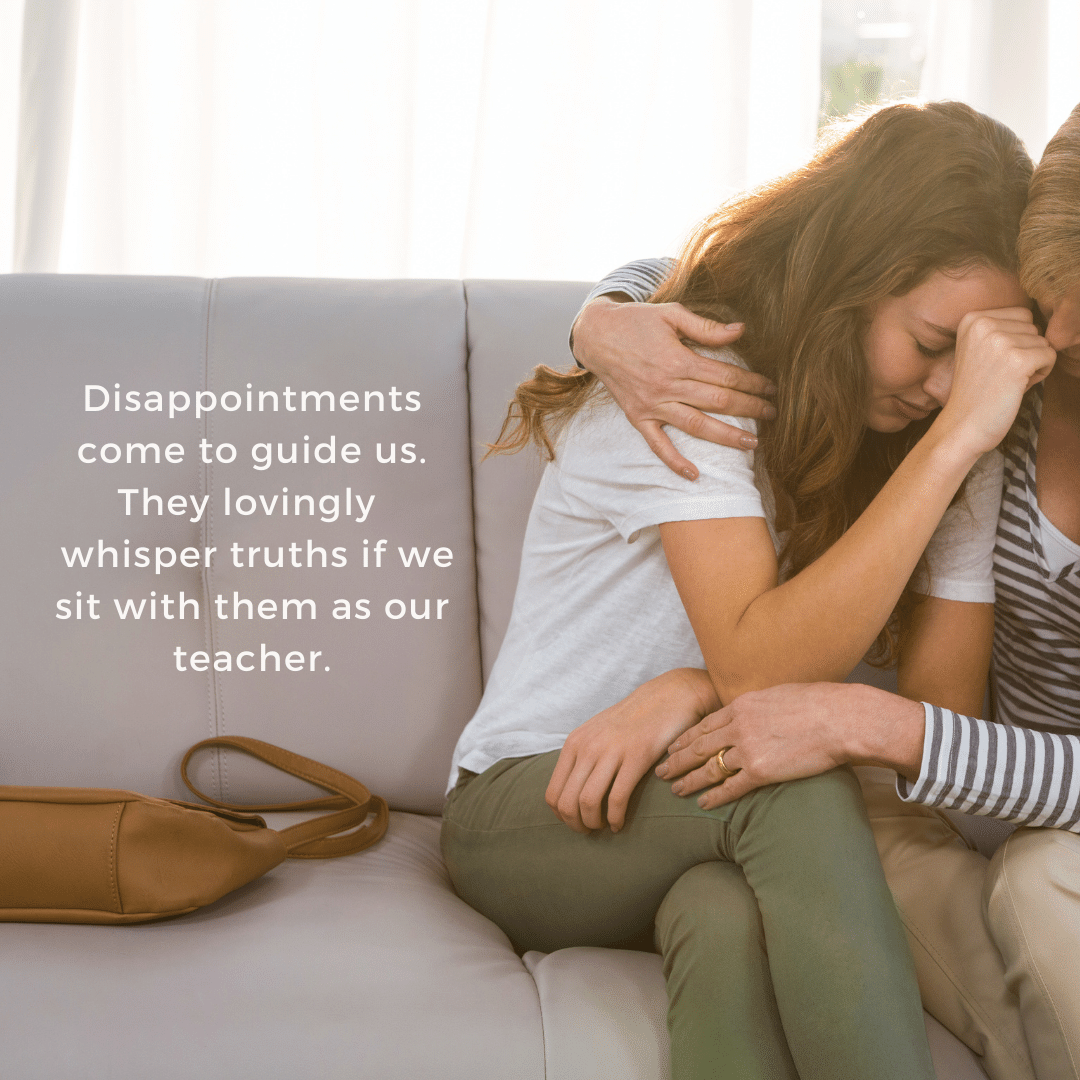 Conversations Worth Having
Below I have outlined six conversations that are worth having with a tween or teen who feels disappointed.  These conversations do not have to happen in this order, and you may find that you bounce back and forth between them.  The general aim of all these conversations is to help our tweens and teens turn towards acceptance, and find wisdom in the moment. If they can do this, they may be able to reconstruct something wonderful and life giving in their next step forward.
Conversation One:  Let's make room
Say, "It's ok to feel mad. It's ok to feel sad. In fact, it's important you feel those things. Let's make some room for them."
We hope for endless happiness for our kids. However, everything in life has a season. There is a time to laugh and a time to cry.  A time to win and a time to lose.  No one can be up all the time, not even a well-supported and loved tween or teen!  It's a false expectation that we have to relieve ourselves from.
Very few of us have all the skills needed to navigate a disappointment when it arrives, but that's what makes human beings so amazing – our ability to grow under pressure.  However, this type of growth is EXHAUSTING – it's mentally and emotionally taxing. It's no minor, trivial side task. That's why our kid's need us more than ever when they are experiencing a disappointment. They need us to MAKE ROOM in our our schedules and hearts to be with them in their journey.
Conversation Two:  The truth can guide us.
Say, "This isn't what you wanted to happen, but it is happening."
Reality can be very hard to face.  We can all be tempted to hide behind half-truths or blame or our side of the story. Each time we do this we shackle the very thing that wants to guide us forward. When our kids are stuck in a negative cycle they often take it out on other people, or even themselves, yet with acceptance comes a release of pressure.
I often ask teens to identify the difference between their "real" and "ideal". Ideally our kids might want everyone to like them, or to be picked first on a sports team, or to get a good mark on their maths test. Their reality may be very different. Being able to TRUTHFULLY articulate a disappointment is their first step – "I am disappointed that I didn't make the team" rather than, "I hate my coach, he never notices me." The moment we accept what is, we can begin to adapt to it.
Conversation Three:  There is always something more.   
Say, "Okay, what's next?"
Letting go of the ideal to embrace the real is really hard, but it is important if we want to enjoy life as it presents itself. I encourage tweens and teens to not wait too long before asking themselves what's next? With every door that closes there is a new one waiting to open. Making room in your heart and mind for another adventure and another season is important, even if we are still sad or mad. We can hold both emotions.
When the real happens (regardless of how disappointing it is) my advice is to respond to it. Dive into it QUICKLY.  Don't spend a second wishing for the ideal.  Solve the problem if it is solvable. Make a decision if that is necessary. Choose adventure to embrace if it is at all possible. Things can turn out differently and still be enjoyable. We can move forward if we are able to focus on what we have, not what we don't.   
Conversation Four:  Context matters.    
Say, "Why does this matter so much?"
Disappointments come in all shapes and sizes. Some are more painful than others.  I have found that disappointments that collide with key needs can be the most difficult to navigate. Because teenagers desperately need to belong outside of the home, any changes associated with BELONGING can hit them hard. 
When teens can understand their stage of growth, and why something matters so much it can help them rationalise they they feel so intensely. Otherwise, they may come to conclusions like, "I'm just too complicated" or "I'm overly sensitive."  Examining needs, boundaries and expectations can help a tween or teen learn about who they are and give them a broader perspective of life.
Conversation Five: You are not your experience.
Say, "You may be disappointed, but you are not a disappointment."
It can be really hard to separate ourselves from our experiences. Kids who are too hard on themselves often struggle with this. Help by encouraging them to see other times in life where they have displayed the strength and courage they need to find in that moment. It's also important to keep encouraging them when they are down. Words of encouragement can embed deeply in their hearts during these times.
Conversation Six:  Home will always be here to catch you.
Say, "You are not alone."
When disappointments come, the safety of home will uphold them every time. I can't help but think of the many, many times in my life when home has been my safe place when the world felt horribly disappointing. Whenever I have left lost, alone, disorientated or afraid, home has always welcomed me with open arms.  Home may not have been plan A, but it is a Plan B I am thankful for. Don't ever underestimate the token of a lovingly cooked meal, a late-night conversation or a back rub. It's often the little things that say, "You are not alone."
Lastly, there is an important correlation between pain and growth. Whatever your child is going through right now is only the beginning of the story – not the end. I have found that JUST BEFORE our teens adapt, discover or conquer they are in the MOST PAIN. It is their pain that propels them forward. It's an incredible guide and once we embrace it.
RECOMMENDED READING: You might also like to check out – Everyday Resilience and the Everyday Resilience Journal
Other blogs which might be relevant: